Home » PCIP Collaborates with Oakland County Children's Village for Career Day Event
PCIP Collaborates with Oakland County Children's Village for Career Day Event
10 Pontiac professionals met with nearly 50 youth to provide mentoring and guidance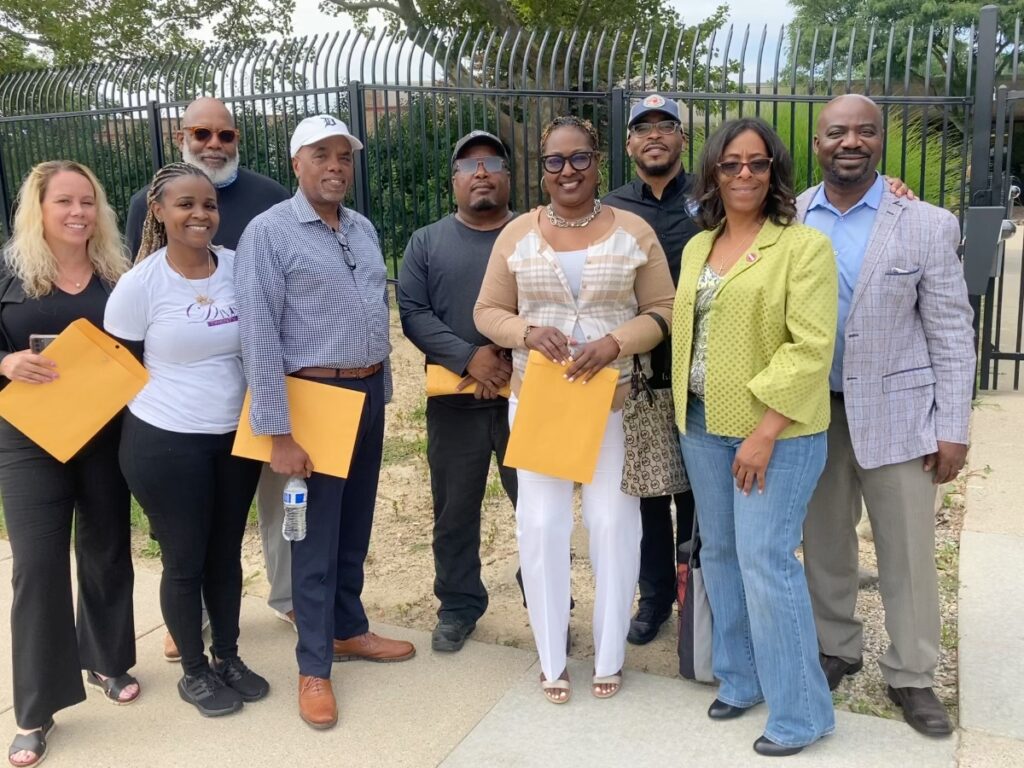 As we are revitalizing our community and developing new programs that will enable our children to create sustainable, meaningful lives for themselves, we cannot overlook that many of our current systems have failed and some of our kids have slipped through the cracks.
Sometimes, as young people navigate their way into adulthood, they may not always make the best choices. In such cases, the Oakland County Children's Village offers a secure and therapeutic residential setting to help them develop healthy coping skills. This, in turn, enables them to become more responsible members of society and prepares them for a successful transition back to their homes, schools, and communities.
PCIP's focus on Cradle to Career Readiness includes all of our youth, from Pre-K through young adults, and we were excited to collaborate with the Children's Village to create a custom program specifically focused on kids who are currently under legal supervision.
"There are all sorts of reasons why our kids, who we know are really good kids that may have made some bad decisions, have ended up at the Children's Village, but it's important for us, as a community, to emphasize that our past mistakes don't have to define our future accomplishments," Dr. Scott shared. "As we're developing programs focused on career readiness, making sure that these kids are prepared for when they return to their homes and schools is essential. We want this to be their last experience at the Children's Village, and for them to feel empowered to create the future they want."
During the highly interactive Career Day workshops that we presented with Children's Village, nearly 50 youth engaged with 10 different successful Pontiac professionals. To ensure that our kids got the most out of the experience, we broke them up into smaller groups, which enabled each one of the professionals to rotate and discuss their experiences, ask and answer questions one-on-one, and develop important career readiness skills.
We worked with the Children's Village to recruit local leaders who were excited by the opportunity to share their experiences. In addition to the PCIP team, we were joined by the following:
Jermaine "Max" Branner, Fitness Gym CEO & Owner of Four Businesses
Antonio Campbell, Licensed Electrician & United States Air Force Veteran
Regina Campbell, Construction Business Owner
A'Sante Lucas, Media Business Owner
Denise Harris, Registered Nurse & Entrepreneur
Davida Reed, Products Business Owner & Actress
We asked the kids to share their thoughts afterward, and the event received very positive reviews. They generally enjoyed the speakers and it left them with a feeling of optimism and looking forward to future success. "They did very much inspire me to look at things in a brighter way," one participant shared. "They let me know I have many options and routes to take."
This collaboration is part of our focus on Cradle to Career Readiness, and demonstrates PCIP's commitment to working across the community to present and promote opportunities for our kids to learn how they can build a meaningful life for themselves.