Our Team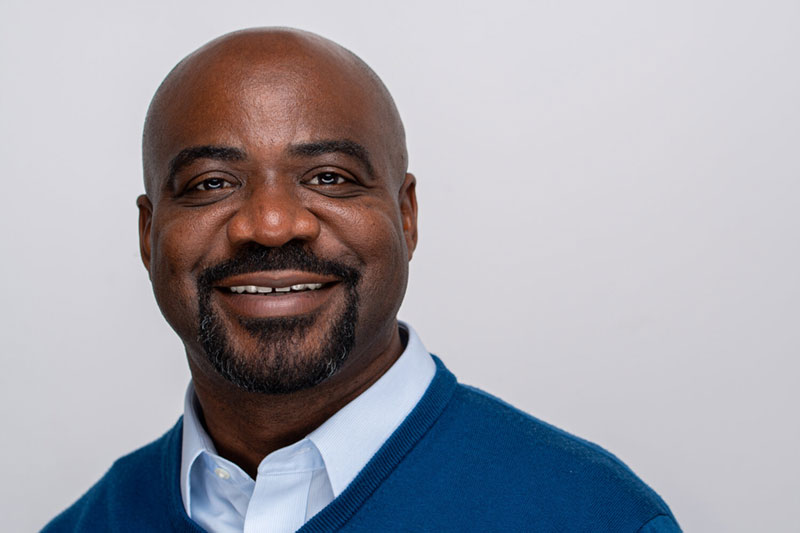 Samino Scott II, Ph.D.
Executive Director
Dr. Samino Scott serves as the inaugural Executive Director of the Pontiac Collective Impact Partnership. Dr. Scott provides leadership and support for the day-to-day operations of the partnership. Dr. Scott has more than two decades of professional experience in the civic and private sectors. Most recently, Dr. Scott served as community affairs director for the United Way of Southeastern Michigan, leading community impact initiatives in Oakland County.
Dr. Scott is a Pontiac native and proud graduate of the Pontiac School District. He earned his bachelor's and master's degrees from the School of Business at Oakland University and his Doctor of Philosophy from the College of Education at Eastern Michigan University in Educational Studies. Dr. Scott's research examined the factors that impact African American males' educational aspirations and influence their post-secondary enrollment decisions.
---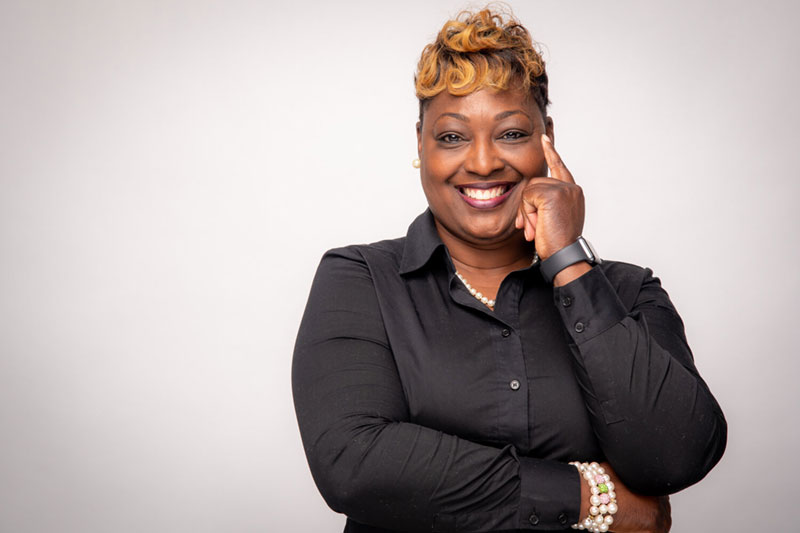 Anisha D. Hannah
Community Engagement Specialist
Anisha is a proud resident of Pontiac who attended schools in the Pontiac School District. She is a qualified, accomplished, and experienced business leader with years of diverse, progressively responsible experience. Anisha is skilled at cultivating relationships with new and existing clients; project management; recruiting; and higher education.
In addition to her professional experience, Anisha has served as President of the National Pan Hellenic Council (NPHC) of Pontiac, Executive Director of Dare To Dream Pontiac (CDC), and is active member of Alpha Kappa Alpha Sorority Inc. Theta Lambda Omega Chapter of Pontiac, MI.
Other opportunities came her way in the following areas which have become her passion–building community relations & philanthropic strategies; developing communication plans; and overseeing development and implementation of community relations & foundation activities.
Anisha earned a Bachelor's degree in Accounting and a Minor in Social Work from Western Michigan University. She earned a Master's Degree in Elementary Education Leadership from the University of Phoenix.
As an advocate for higher education, the empowerment of others, and a strong community focus, Anisha's work ethic, personal/professional experiences, and Christian character have made her the woman she is today.
Most importantly, Anisha is the proud mother of son Christian d'Sean Stewart.
---
Executive Council
Our work is guided by key stakeholders who have been instrumental in creating systemic change within the community.
Dr. Sonia Acosta – President & CEO, Centro Multicultural La Familia
Ryan Hertz – President & CEO, Lighthouse of Oakland County
Rosana Hull – Campus & Community Relations Lead, General Motors
Pastor Douglas Jones – Welcome Missionary Baptist Church
Dustin McClellan – President, Pontiac Community Foundation
Glenn McIntosh – Vice President for Student Affairs and Chief Diversity Officer, Oakland University
Kaino Phillips – President, Clarence E. Phillips Ascend Foundation
Tameka Ramsey – Founder & Managing Partner, T. Ramsey & Associates
Kayla Roney Smith – Portfolio Manager, Ballmer Group
---
Community Partners
Initial funding for our infrastructure and administrative costs is provided by the Pontiac Funders Collaborative, which consists of nine regional philanthropic organizations.

Our Anchor Institutional Partner is Oakland University, which serves as a fiscal sponsor to the Pontiac Collective Impact Partnership, providing administrative and back-office support.