Our Team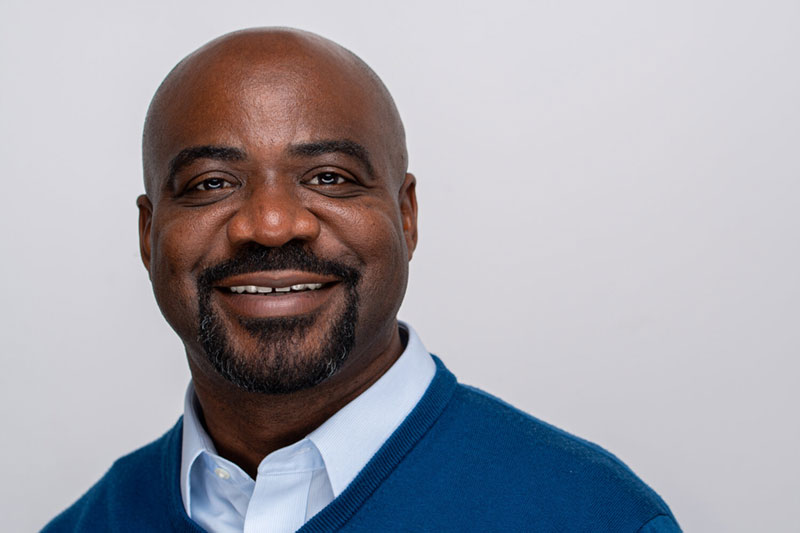 Samino Scott II, Ph.D.
Executive Director
Dr. Samino Scott serves as the inaugural Executive Director of the Pontiac Collective Impact Partnership. Dr. Scott provides leadership and support for the day-to-day operations of the partnership. Dr. Scott has more than two decades of professional experience in the civic and private sectors. Most recently, Dr. Scott served as community affairs director for the United Way of Southeastern Michigan, leading community impact initiatives in Oakland County.
Dr. Scott is a Pontiac native and proud graduate of the Pontiac School District. He earned his bachelor's and master's degrees from the School of Business at Oakland University and his Doctor of Philosophy from the College of Education at Eastern Michigan University in Educational Studies. Dr. Scott's research examined the factors that impact African American males' educational aspirations and influence their post-secondary enrollment decisions.
---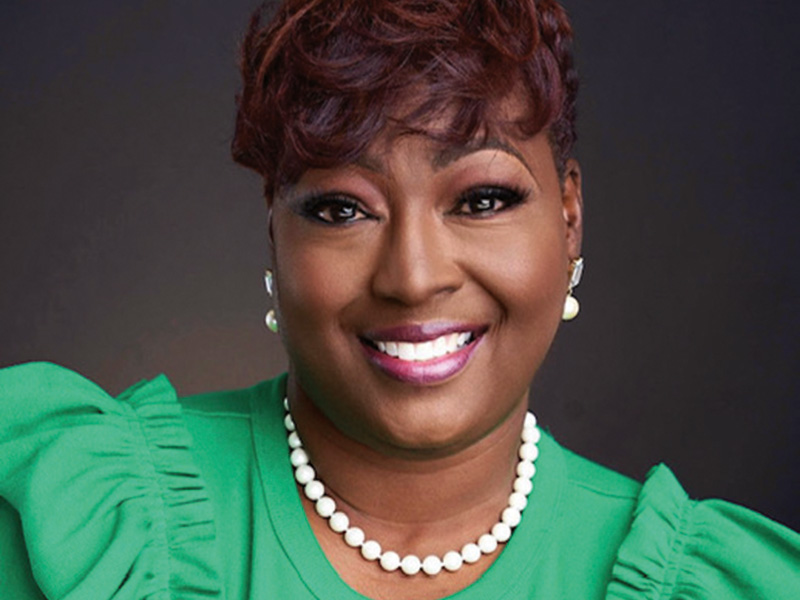 Anisha D. Hannah
Director of Strategic Partnerships & Initiatives
Anisha is a proud resident of Pontiac who attended schools in the Pontiac School District. She is a qualified, accomplished, and experienced business leader with years of diverse, progressively responsible experience. Anisha is skilled at cultivating relationships with new and existing clients; project management; recruiting; and higher education.
In addition to her professional experience, Anisha has served as President of the National Pan Hellenic Council (NPHC) of Pontiac, Executive Director of Dare To Dream Pontiac (CDC), and is active member of Alpha Kappa Alpha Sorority Inc. Theta Lambda Omega Chapter of Pontiac, MI.
Other opportunities came her way in the following areas which have become her passion–building community relations & philanthropic strategies; developing communication plans; and overseeing development and implementation of community relations & foundation activities.
Anisha earned a Bachelor's degree in Accounting and a Minor in Social Work from Western Michigan University. She earned a Master's Degree in Elementary Education Leadership from the University of Phoenix.
As an advocate for higher education, the empowerment of others, and a strong community focus, Anisha's work ethic, personal/professional experiences, and Christian character have made her the woman she is today.
Most importantly, Anisha is the proud mother of son Christian d'Sean Stewart.
---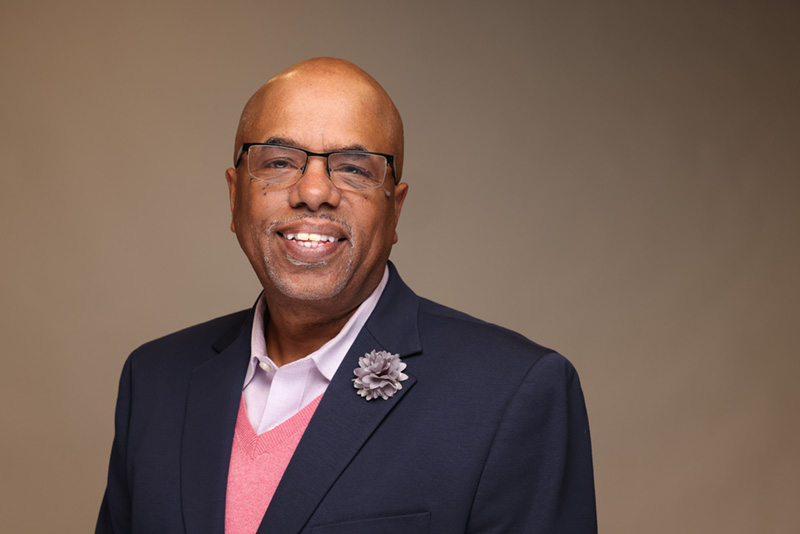 Chris Rutherford
Director of Network Facilitation
For nearly 30 years, Chris has worked in education and education-serving organizations, including K-12, government, corporate, higher education, and non-profit environments. He brings his unique set of skills and experience to his role as PCIP's Director of Network Facilitation, leading the organization's collaborative strategy that focuses on helping community stakeholders improve the overall quality of life for Pontiac's families and students.
A few of his previous roles and achievements include:
Director of Community Mobilization Strategy for the Michigan College Access Network, where he used the Collective Impact framework to develop, manage, and deliver a suite of training and technical assistance services to statewide Local College Access Networks
Co-leader of the Campaign for Black Male Achievement's (CBMA) national Promise of Place strategy and High School Excellence initiative, including contributing to CBMA's Promise of Place: Building Beloved Community for Black Men and Boys and Black Male Equity Initiative Anthology: Detroit, Reclaiming the Dream publications
Program Director at the University of Michigan, where he launched the College Advising Corps as part of a national effort to increase college access and success
Program Manager at the Detroit Parent Network, where he launched their Project Graduation program
Associate Director of Upward Bound at Eastern Michigan University
Founder of Excelerate to Success, an educational consulting service focused on expanding postsecondary access and success
Chris has also worked as a teacher in Detroit Public Schools, as well as in various capacities on the Wayne County Commission, Detroit City Council, and as an educational sales consultant Houghton Mifflin Publishing. He serves as President of the Board of Directors for Broadside Lotus Press, the nation's oldest African American-owned publisher of African American poetry.
Chris earned his Bachelor's of Arts degree in Journalism from Wayne State University and his Master's of Arts in Social Foundations for Education from Eastern Michigan University, where he received a University Fellowship Award. Other acknowledgements and awards include:
The BMe Community Leader Award (BMe)
Dolphin Sales Award (Houghton Mifflin)
Knight Foundation Community Arts Challenge (Knight Foundation)
President's Volunteer Service Award from President Barack Obama (Corporation for National Community Service)
Senator Hansen Clark Community Involvement Citation (Former State Senator Hansen Clark)
Spirit of Detroit Award (Detroit City Council)
Wayne County Commission Community Award (Wayne County Commission).
He has one daughter, who he loves dearly and admires.
---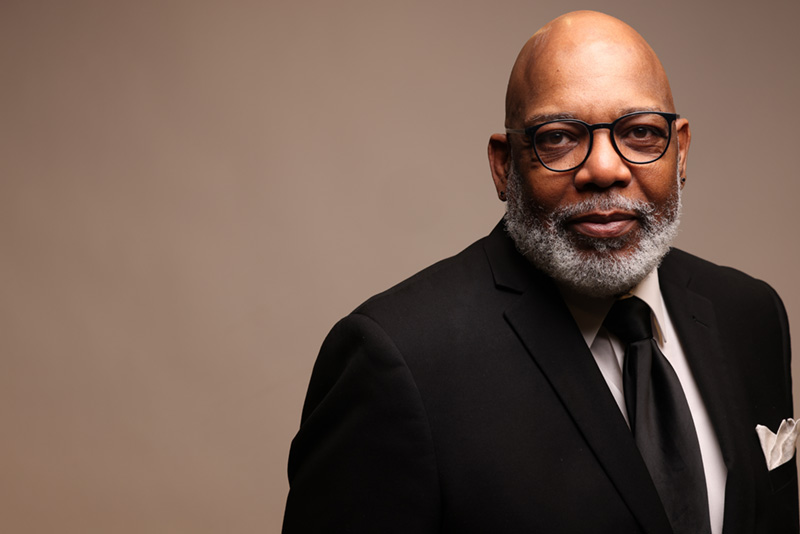 Calvin Talley
Community Data Hub Director
Cal is passionate about closing the achievement gap for Boys and Men of Color who are disconnected from education and employment, or have been involved in the child welfare or justice systems. He brings his extensive experience in community collaboration and facilitation as PCIP's new Community Data Hub Director.
Prior to joining our team, Cal has worked across communities to improve educational access and quality of life, including the following roles and achievements:
Integral member of the Oakland 80 initiative, focused on postsecondary credentialing for Oakland County residents who are 25+ and interested in achieving a college degree or other professionally-recognized credential
Program Manager for the Youth Development Corporation USA (YDC), which collaborated across partners and stakeholders from multiple sectors to create, expand, and improve systems and services for youth aged 16 to 24
Leadership for Saginaw Valley State University's (SVSU) King Chavez Parks (KCP) 45 PASS initiative, which works to ensure retention and graduation of first-generation college students
Partnered with SVSU leadership to implement the Civic and Urban Partnership for Student Success Scholarship, which helps address the local community's concerns about college access
Cal's deep experience with the Collective Impact framework began with serving as a co-director of the Saginaw County Chapter of the My Brother's Keeper (MBK) initiative; and continued while serving as coordinator for the Saginaw County Prevention Coalition (SCPC), where he designed and implemented civic infrastructure to address substance abuse in middle schools around the area. He served as a board member for the American Association of Blacks in Energy (AABE), Bay Future Inc., The Bay Area Chamber of Commerce, and the Bridge for Racial Harmony in Saginaw, Michigan.
A graduate of Northwood University, Cal has continued his education through the Executive Program at the University of Michigan Business School; participated in the Hartford Leadership Development Program; completed the Vision Tri-County Leadership Institute; and trained as a Career Development Facilitator through the National Career Development Association.
---
Executive Council
Our work is guided by key stakeholders who have been instrumental in creating systemic change within the community.
Dr. Sonia Acosta – President & CEO, Centro Multicultural La Familia
Ryan Hertz – President & CEO, Lighthouse of Oakland County
Rosana Hull – Campus & Community Relations Lead, General Motors
Pastor Douglas Jones – Welcome Missionary Baptist Church
Dustin McClellan – President, Pontiac Community Foundation
Glenn McIntosh – Vice President for Student Affairs and Chief Diversity Officer, Oakland University
Kaino Phillips – President, Clarence E. Phillips Ascend Foundation
Tameka Ramsey – Founder & Managing Partner, T. Ramsey & Associates
Kayla Roney Smith – Portfolio Manager, Ballmer Group
---
Community Partners
Initial funding for our infrastructure and administrative costs is provided by the Pontiac Funders Collaborative, which consists of nine regional philanthropic organizations.

Our Anchor Institutional Partner is Oakland University, which serves as a fiscal sponsor to the Pontiac Collective Impact Partnership, providing administrative and back-office support.