Home » Pontiac's Youth Means Business
Pontiac's Youth Means Business
Oakland University Hosts Pontiac Students for Entrepreneurship and International Business Summer Camp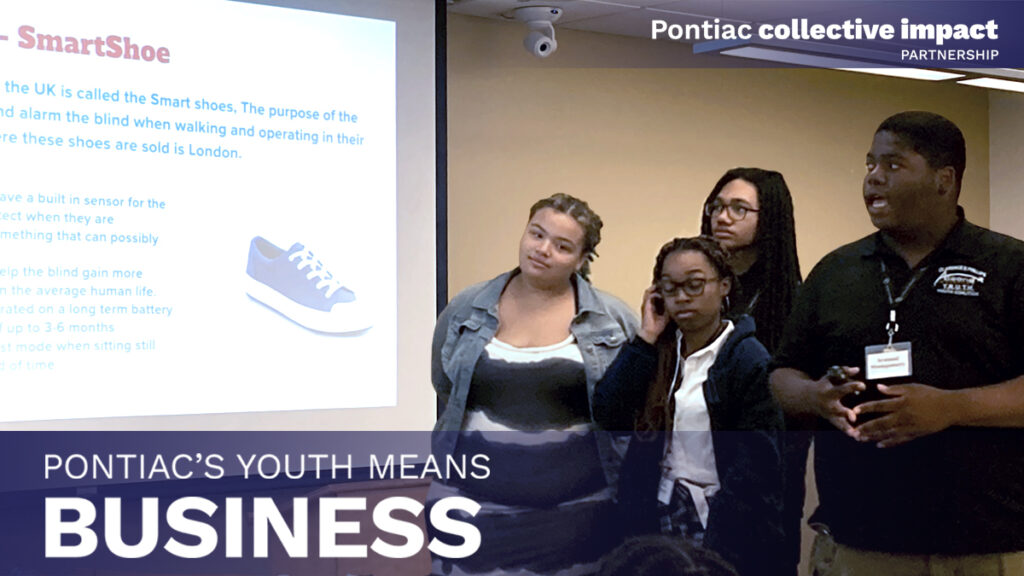 The first step in achieving a goal is to name it, and that is precisely what a group of Pontiac students had the opportunity to do during the last week of June.
Hosted by Oakland University's School of Business Administration, the summer camp is designed to teach students about basic tenets of entrepreneurship as well as what going to college at OU is like.
Working with Frank Cardimen, Professor of Business, International Management, and Entrepreneurship at OU, students learned how to create an international product, build a preliminary to-market plan, and then pitch it to their peers.
OU staff also helped students prepare their applications and talked with them about what it's like to attend Oakland University. Campers stayed in dorms during the week, so they were able to experience first-hand what on-campus living feels like.
Students appreciated the experience, noting that it helped them develop confidence in themselves as they began to see themselves as college students.
Some had a preexisting interest in entrepreneurship that was expanded by the camp, while others were exposed to a whole new set of opportunities, goals, and paths that their lives could take.
These types of immersive, hands-on educational experiences are at the core of the work that PCIP is facilitating within the Pontiac community.
One of our Executive Council members and SVP of Student Affairs at Oakland University, Glenn McIntosh, joined in during the camp to encourage students to aim higher and dream bigger for themselves.
We're so proud of our partnership with Oakland University, its ongoing commitment to the Pontiac community, and our Youth, who are pushing us all forward and helping us create a more thriving, vibrant Pontiac.
Looking forward to next year's summer camp!