Home » Transforming Michigan's Schools
Transforming Michigan's Schools
New Programs will Help School Districts Develop a Diverse Teaching Community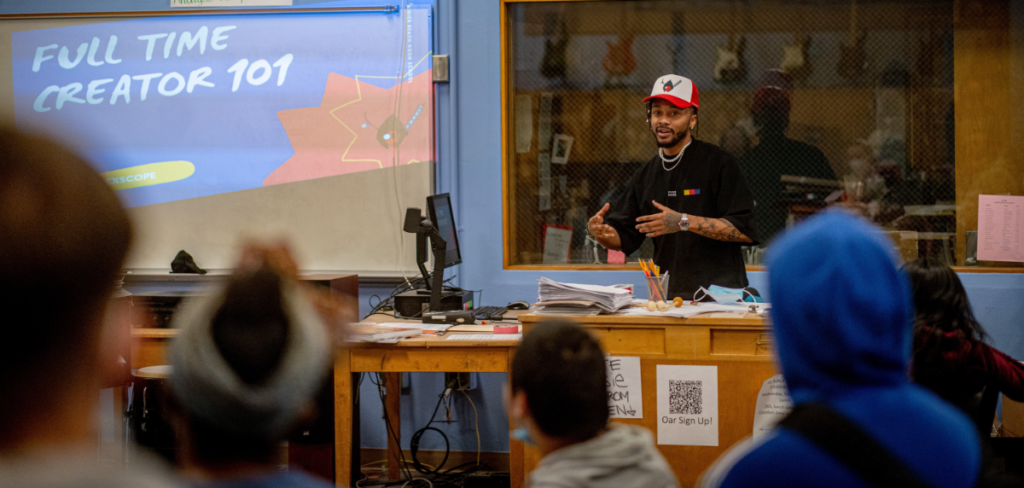 Attracting young and diverse talent into education has been a challenge for quite awhile, and some of the stressors that appeared during the COVID-19 pandemic have made the situation more difficult. While there are more teachers by number — and less students by enrollment — on a national level since the pandemic, vacancies in school districts that serve low-income and primarily minority students still remain high.
These shortages really aren't a mystery: They're largely driven by economic factors. Districts that can pay more often have few, if any, vacancies, while those that are struggling financially are also unable to attract and retain qualified teachers. With college degrees skyrocketing, balancing student loan payments on an average first year salary of around $40,000 just isn't feasible for many students.
A recent study from MSU found that, while students of color are interested in pursuing degrees in education, this decreases over time, with the pool of prospective teachers becoming less diverse as students proceed through college and into licensure. This means that school districts like Pontiac, which has a community population of nearly 70% Black, Latinx, Asian, or Native American, often do not employ teaching staff that reflect the cultural and ethnic backgrounds of its student body.
One way that the State of Michigan is working to change this narrative is through the newly announced Talent Together program, which will offer an array of benefits designed to attract new teachers to the profession in Michigan. This new program offers the following to students:
FREE degree and certification from an accredited and approved Michigan Educator Preparation Program
Earn an income and full benefits while working in a Talent Together district and taking coursework
Rigorous, on-the-job training and mentorship from experienced educators
Flexible, comprehensive guidance to support success in the program
While addressing the economic barriers that result in a lack of diversity amongst our teachers is important, there are definitely cultural barriers, too. Men, and Black men in particular, are poorly represented in the profession, so programs such as Detroit-based In Demand are working to change that. They note that when Black boys are exposed to positive Black male role models, particularly as teachers or mentors, they are more likely to graduate from high school and succeed in achieving their career goals.
One of PCIPs primary focuses is on Cradle to Career Readiness, so we're really excited about how these new programs and initiatives will impact our community's work to improve and enhance the educational and career opportunities for Pontiac's youth.