Home » Update: Cradle to Career Readiness
Update: Cradle to Career Readiness
Cross-functional Strategic Action Teams have taken on jobs, youth enrichment, college prep, and more
Over the past several months, we've been working on a variety of programs and events focused on our Cradle to Career Readiness focus area. Here's an overview of what we've produced so far.
Summer Jobs Fair @ United Wholesale Mortgage
In partnership with UWM, the Pontiac Promise Zone, and Washington Events, we held a summer job fair at United Wholesale Mortgage. This event gained a lot of traction within the community and gave job seekers an excellent opportunity to meet potential employers, network with each other, and learn more about the expanding jobs market within the greater Pontiac area.
Summer Youth Enrichment Fair
We collaborated with over a dozen organizations within Pontiac and the wider Oakland County region to provide more information about the extensive summer enrichment activities that are available for youth in our area. Part of this project involved the production of the first Summer Youth Enrichment catalog, which includes a directory of events and activities—many of which are free to Pontiac's residents—for kids of all ages.
College Success Skills @ Pontiac High School
We worked with Oakland Community College to develop a College Success Skills course, which began a couple of weeks ago at Pontiac High School. 19 students are enrolled in this pilot program, and they'll earn 2 college credits upon completing the course. This is the first OCC class offered within Pontiac School District, and we're working on expanding this program in the future.
Lomas Brown Foundation's Summer LEAP Program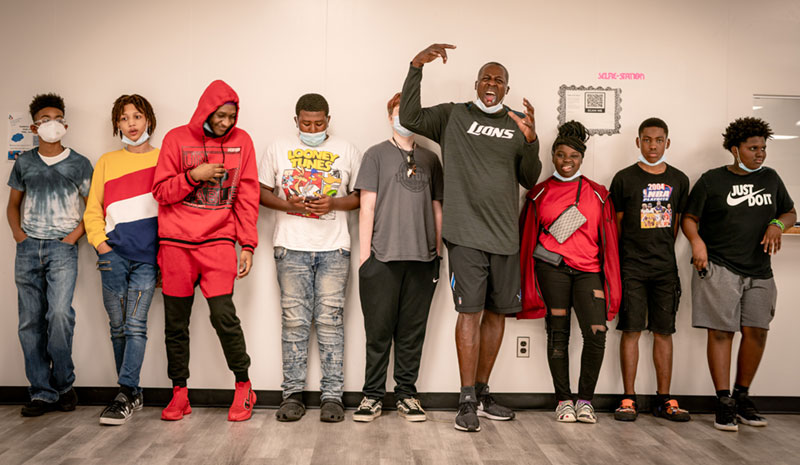 We're leading the coordination of this program for middle school students at Pontiac High School. Students have the opportunity to engage in activities that explore empowerment, physical fitness, nutrition, career exploration, financial literacy, social etiquette, event planning, media bootcamp, and more.
We're also recruiting volunteers for Junior Achievement, which focuses on mentoring middle school students.
Literacy House
This joint initiative with Prospect Missionary Baptist Church, the Center for Success, and Great Starts Collaborative began in July and runs through August 18th. These 2 six-week programs focus on childhood literacy development, with curriculum developed and provided by our partners. Children can join us Mondays – Thursdays, 11am – 3pm.