Home » Welcome Chris Rutherford and Cal Talley to The Team!
Welcome Chris Rutherford and Cal Talley to The Team!
Deeply experienced community collaborators poised to help us take PCIP's initiatives to the next level
After spending the first two years defining the size, shape, and purpose of PCIP, we knew it was time to expand our core staff members to include two new roles: Director of Network Facilitation and Community Data Hub Director. We're delighted to share that Chris Rutherford and Cal Talley have joined us in these roles, respectively.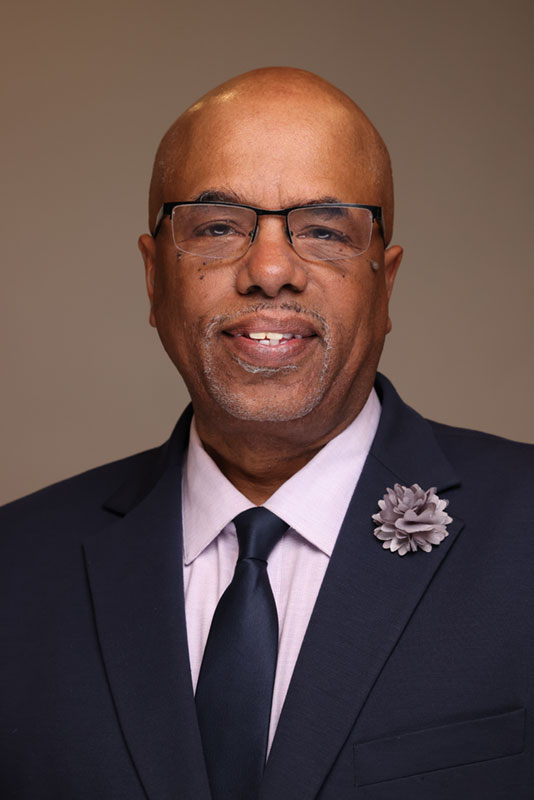 Persistence is Essential
With nearly 30 years of experience in education and education-oriented organizations, Chris Rutherford is highly focused on expanding access and educational opportunities to marginalized communities.
As the Director of Network Facilitation, he'll lead strategic action team and leadership meetings, strengthen our focus on continuous improvement, and guide us in expanding the Collective Impact framework throughout the community.
Chris grew up in a blue-collar family of five, and his parents stressed the importance of education in expanding his access to opportunities in life. As he worked a full-time job while attending school, Chris' path to degree attainment was wrought with hurdles. But if he had to name one attribute that benefited him the most while he earned his degree, it would be persistence. "Sticking to it, despite the challenges and setbacks, was key," Chris shares. "And I took that persistence in my education through to graduate school and into a career focused on expanding access to education and educating others.
In addition to his impressive resume, Chris serves as President of the Board of Directors for Broadside Lotus Press, which is the nation's oldest African American-owned publisher of African American poetry. Broadside Press was founded in 1965 by Detroit's first Poet Laureate, Dudley Randall, whose catalog consists of the early poetry of Audre Lorde, Nikki Giovanni, Gwendolyn Brooks, Sonia Sanchez, and others. In 2015 Broadside Press merged with Lotus Press, the nation's 3rd oldest African American publisher of poetry, founded by Dr. Naomi Long Madgett, Detroit's second Poet Laureate. The press continues the nationally recognized Naomi Long Poetry Award.
Collaboration is Key
Cal Talley has worked extensively throughout Oakland and Saginaw Counties, and is highly passionate about closing the achievement gap for boys and men of color. As our new Community Data Hub Director, Cal will oversee our data dashboard, facilitate data sharing, develop and expand Pontiac Counts, and lead us in setting SMART targets that align with community-level outcomes.
He comes to us after serving as an Oakland 80 navigator and previously worked with Saginaw Valley State University. He has been instrumental in establishing, developing, and maintaining programs that expand access and provide instrumental support for students who are first generation college students. "I truly believe that the more complex social issues we face are simply opportunities that we can all take to serve," Cal explains. "We can't be daunted by the work we have ahead of us! I'm excited to grow my existing relationships with the Pontiac and wider Oakland County community as we develop meaningful initiatives and programs that will ensure Pontiac thrives."
Cal was first introduced to the Collective Impact framework when he served as a co-director of My Brother's Keeper's Saginaw County Chapter. He furthered his practice with this approach while developing and implementing substance abuse civic interventions focused on middle schoolers for the Saginaw County Prevention Coalition (SCPC).
---
With Chris and Cal expanding our organizational capacity, we're looking forward to enhancing our communications, aligning our operations with StriveTogether's Theory of Action, and ensuring we're working from a data-driven decision making perspective.